Normalizing the Home. A Synchronic Comparison Between the Ikéa Catalogue and God Bostad
In 1954, the Royal Housing Board of Sweden published the first edition of God Bostad [Good Housing], a manual to realize a vision of "good living," which benefitted from the introduction of norms, regulations, and standards intended to solve the housing crisis in Sweden. Followed by two further editions, this document became not only the main tool for state housing policy enforcement, but also a crucial normative reference on domestic space for future generations, until the 1970s when it lost relevance as deregulation began to affect housing production.
In addition to this official publication in the heyday of the Welfare State, other unofficial, commercial actors promoted ideas which tended to normalize the home and constituted an alternative living culture. One of these was the newly founded company Ikéa, which had published its catalogue from 1951, displaying and marketing goods for sale, together with visions of the ideal home.
This paper delves into a comparison between the 1954, 1960, 1964 editions of God Bostad and the corresponding Ikéa catalogues. Despite being different publications, issued by distinct actors one formal, technical, with a clear political agenda, the other commercial, published by a private enterprise adopting advertising language – both conveyed a doctrine which went viral in postwar Sweden. Firstly, the paper draws a parallel between the two genres: the manual and the catalogue, as effective vehicles for disseminating domestic cultures. Secondly, it examines their influence on the evolution of the domestic interior by looking at a particular room – the bedroom – where the official and "unofficial" visions collided, bringing about issues of gender, hygiene, and taste.
Published in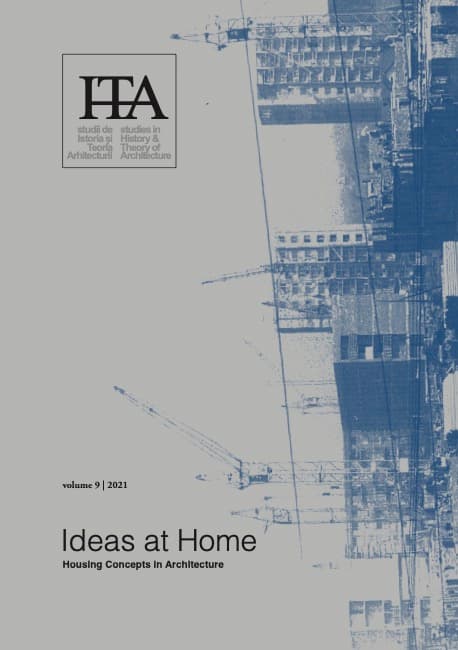 Carrai, Rebecca. "Normalizing the Home. A Synchronic Comparison Between the Ikéa Catalogue and God Bostad."
studies in History and Theory of Architecture
, no. 9 (2021): 29-50. https://sita.uauim.ro/article/9-carrai-normalizing-the-home-a