Constructing Temporary Urban Commons

Through Civic Engagement in Bucharest
A largely absent phenomenon from the architectural discourses regarding the city started to take shape in Bucharest's public spaces during the last 15 years. Part of a larger movement of civic engagement, informal civic groups emerged as a reaction to the continuous disappearance and scarcity of public resources of the city. Claiming a collective right to participate in the production processes of the city, their activism is centred on the belief that the city is a shared resource open to all. The article maps, reviews and assesses the actions of these community groups through the lens of the commons. The commons is defined here as a construct composed of three elements: a material urban resource, a community that uses the resource, and the social processes through which the community sustains the resource.
The paper argues that the notion of commons might help understand collective civic actions within the city spaces, and that it can empower urban practices of spatial production based on social innovation and participatory design processes.
Combining spatial practice research methodologies with participatory action research, the research is based on the author's involvement in the phenomenon over the last years, acting from a position of architect-practitioner, researcher, co-organizer, activist and inhabitant. Although small scale and ephemeral, the micro infrastructures of civic engagement can act like test grounds for collective practices, showcasing the results of bottom-up collaborative city making. Architects and spatial planners, through specific skills and knowledges, can have a role to play in these processes.
Published in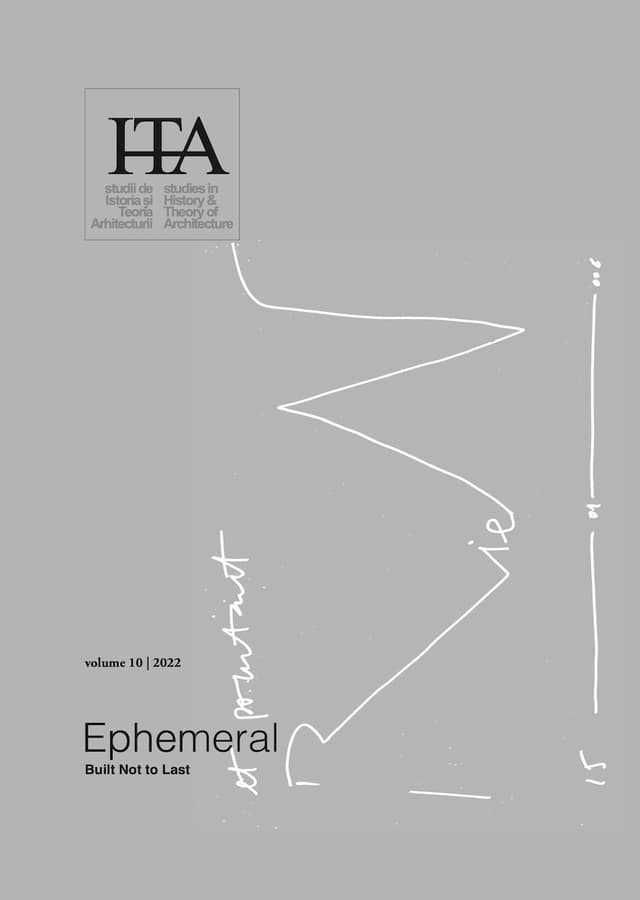 Borcan, Cristian. "Constructing Temporary Urban Commons Through Civic Engagement in Bucharest."
studies in History and Theory of Architecture
, no. 10 (2022): 159-168. https://sita.uauim.ro/article/10-11-borcan-constructing-temporary-urban-commons