Between Material Permanence and Digital Evanescence.

3D Projection Mappings during the Festivals of Cluj
Keywords
mediated architectural heritage
augmented cultural perceptions
The contemporary proliferation of 3D video mappings during various socio-cultural events infuses the city's architectural landscape and creates augmented experiences of space. The imaginary, virtual world created by these new media installations blends in with the materiality of buildings and represents endless possibilities in contrast to the everyday reality of the urban environment.
The paper explores this particular intersection between 3D video mappings and the built heritage in the case of cultural festivals organized in Cluj-Napoca. It investigates the relationship between the permanence of architecture and the fleeting temporality of digital media. The paper views Cluj at the intersection between the real and the virtual, the ephemeral and the historical. It reads architecture through the lenses of media and culture and examines spatialized media, place specific media and media events as forces that transform the physical and cultural perception of the city.
The paper explores the immersive quality and scenographic nature of this technique of mediation, highlighting also its hapticity, along with different aesthetic aspects of perception at the conjuncture between physical and virtual space. On a cultural level the paper examines the effects of such installations upon the placemaking practices of the city. It studies the way these ephemeral installations contribute to marking identities within the socio-cultural landscape of the city, expressing social and political subjects. On the one hand, it investigates the role of built heritage in the digital age, and on the other hand it explores the role of these installations within a pre-existing physical and cultural context.
Published in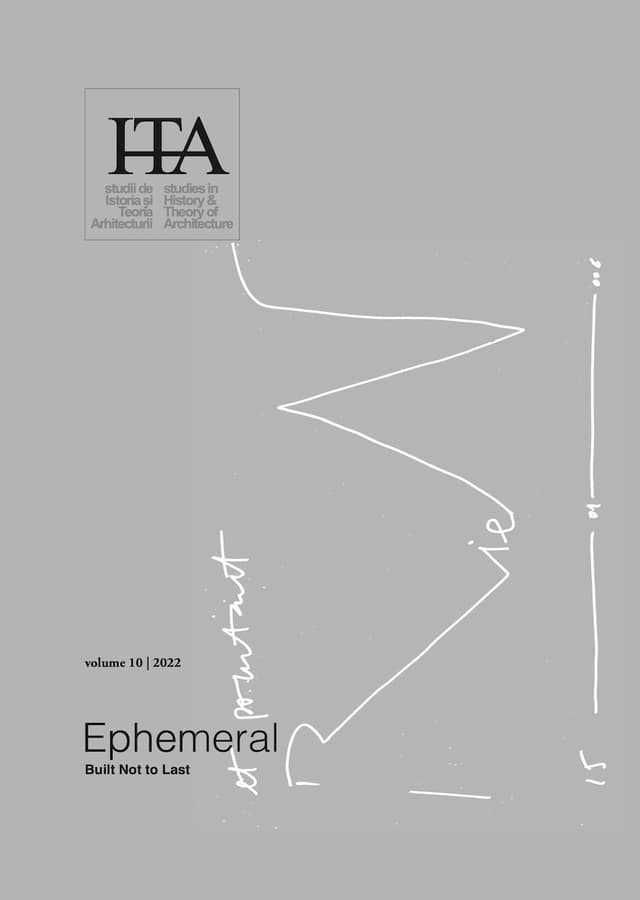 Tánczos, Katalin. "Between Material Permanence and Digital Evanescence. 3D Projection Mappings during the Festivals of Cluj."
studies in History and Theory of Architecture
, no. 10 (2022): 85-94. https://sita.uauim.ro/article/10-06-tanczos-between-material-permanence-and-digital-evanescence